Canara
CANARY IN THE
COAL MINE
Jump-starting a battery backup provider with a new name, identity, and visual brand.
When power monitoring companies DPMC & Intellibatt decided to merge, 405 Group got the call to create the new brand. We created the name Canara—along with the logo depicting a canary in flight—to help tell the core story of what they do. Just as the canary in the coal mine provided an early warning for trouble, Canara provides mission critical backup power systems by deploying and monitoring sensors that give visibility to predict and prevent problems before they occur.
Our naming and branding work involved planning & strategy, name generation, identity design, creative writing, web design, collateral system design, and tradeshow production.
Client
Categories
Naming
Identity
Brand Strategy
Collateral System Design
Web Design
Exhibit & Tradeshow Graphics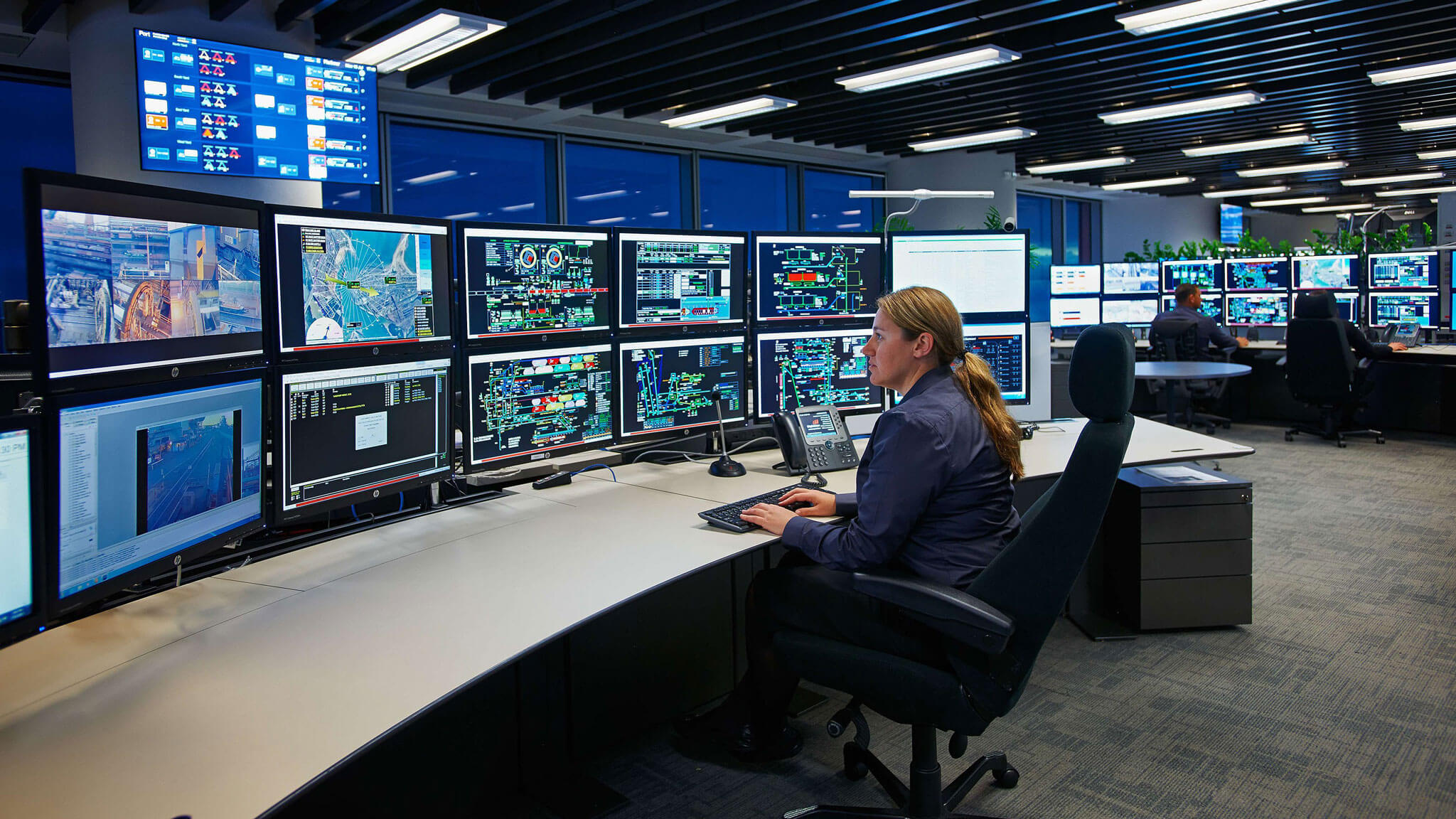 "405 brought a level of creativity and professionalism that our company really needed in managing the merger of our two business entities. We couldn't have done it as successfully without them."Antony Campitelli, VP Marketing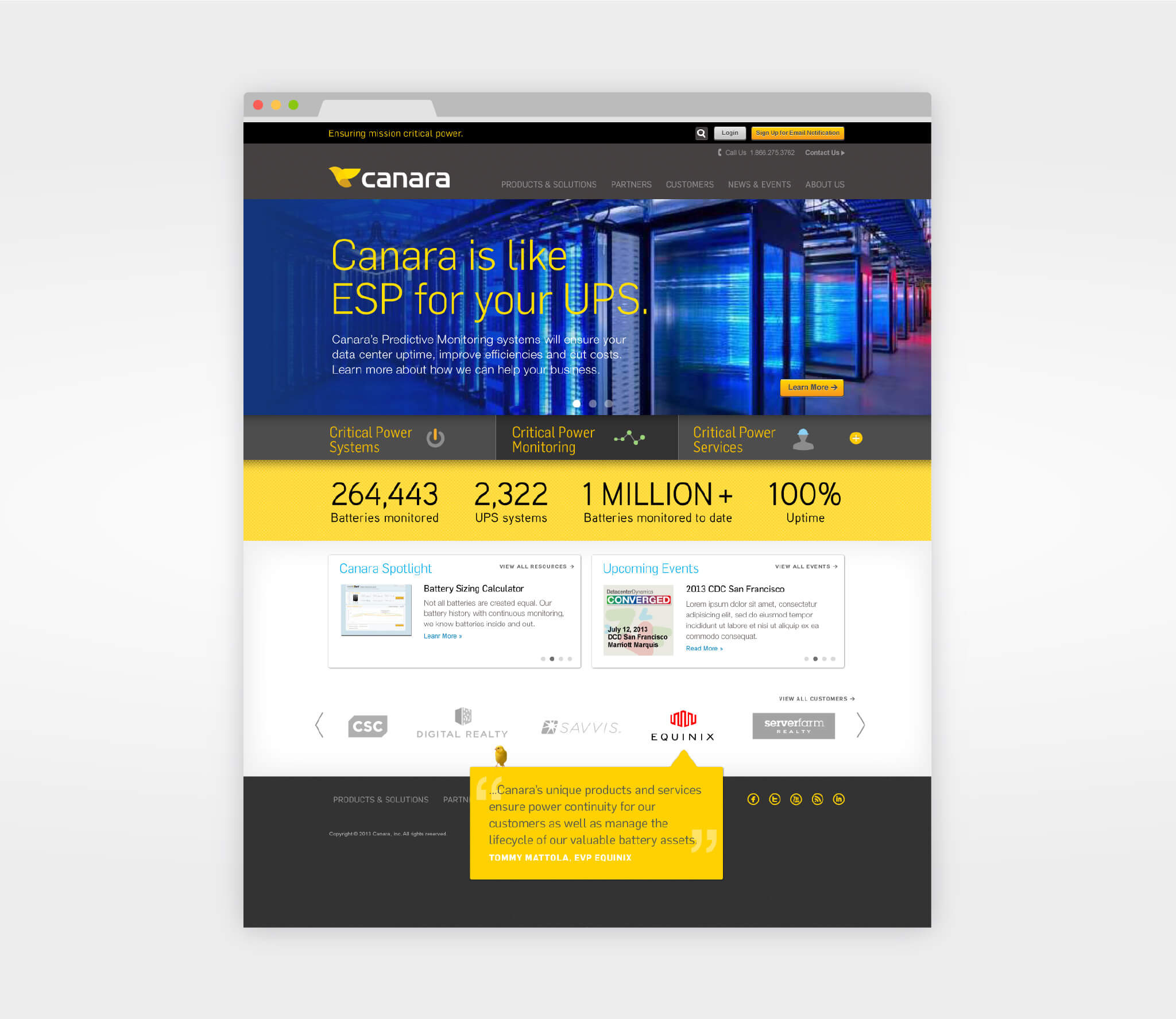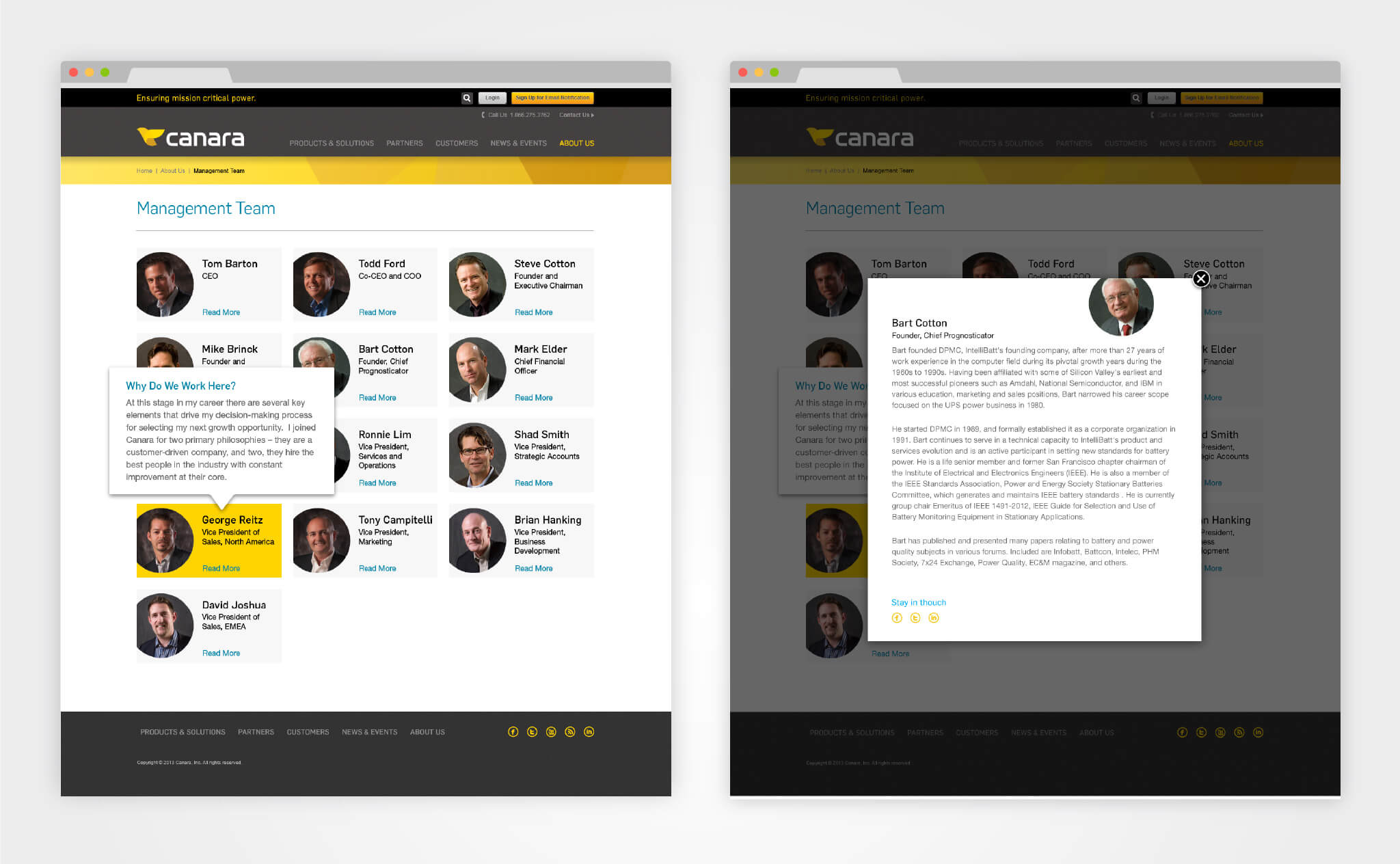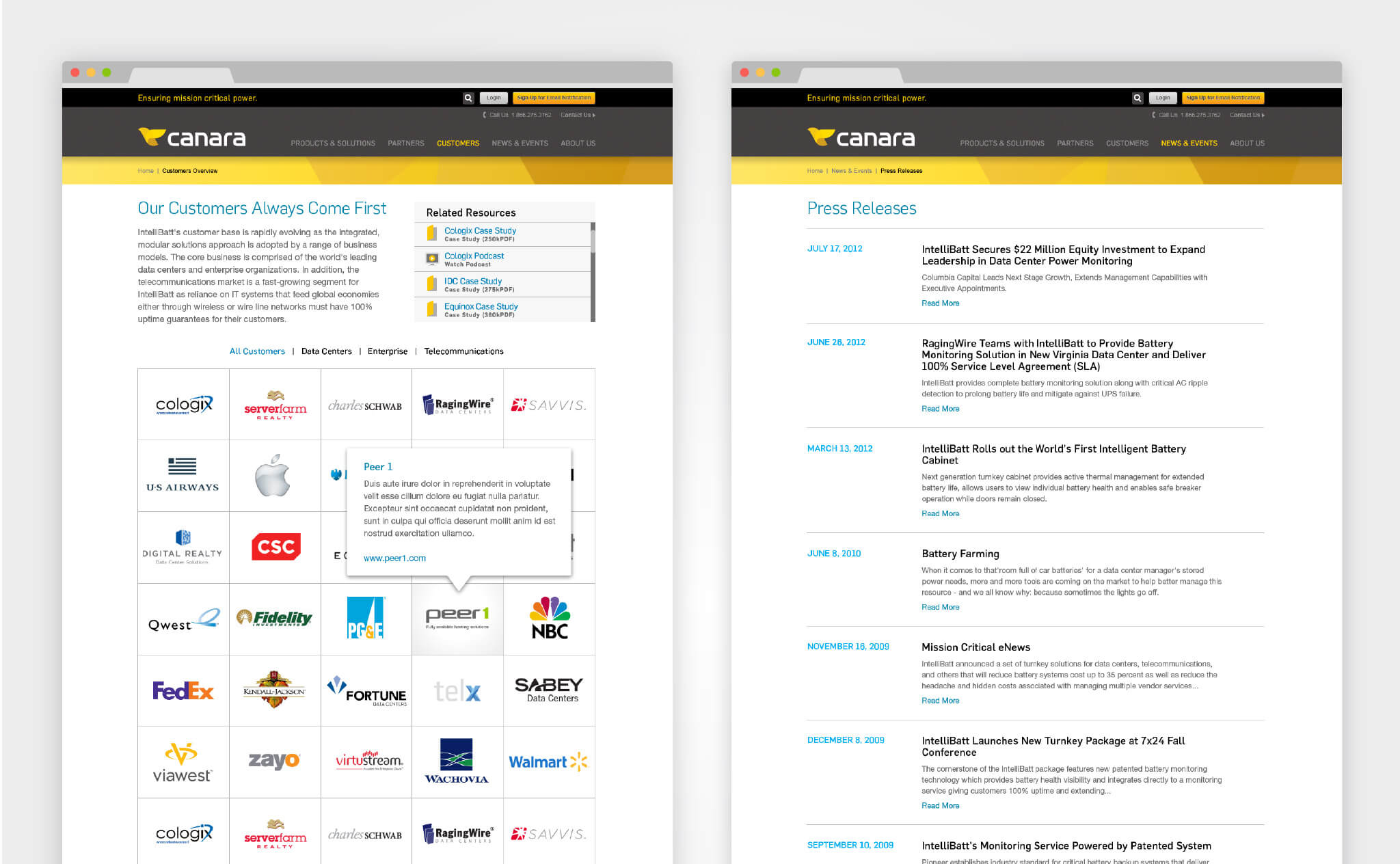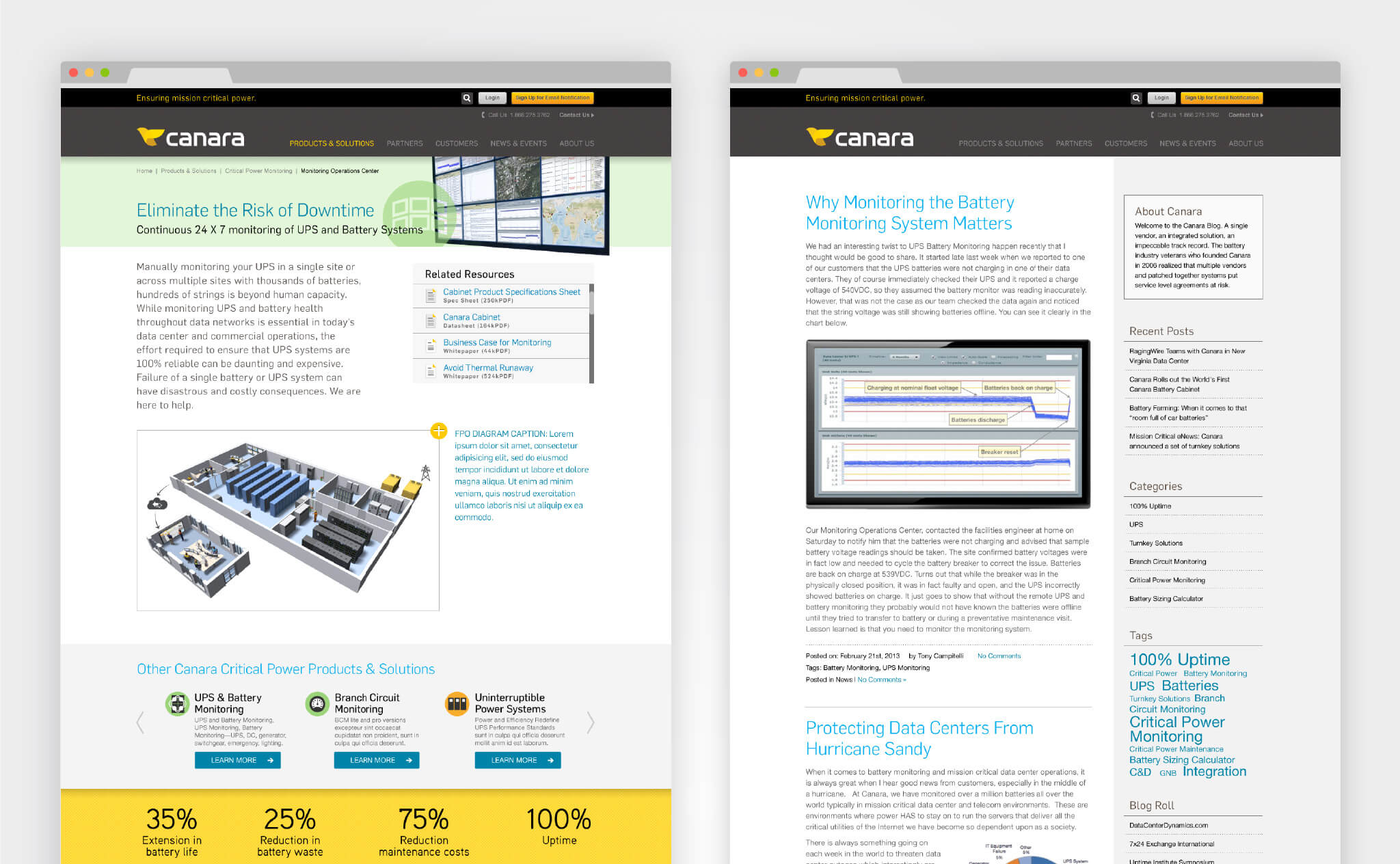 COMPREHENSIVE COLLATERAL SYSTEM
405 developed a sales and marketing collateral system to satisfy the needs of both sides of the former companies, auditing and consolidating the current library as well as setting up a series of templates for Canara to continue to use internally.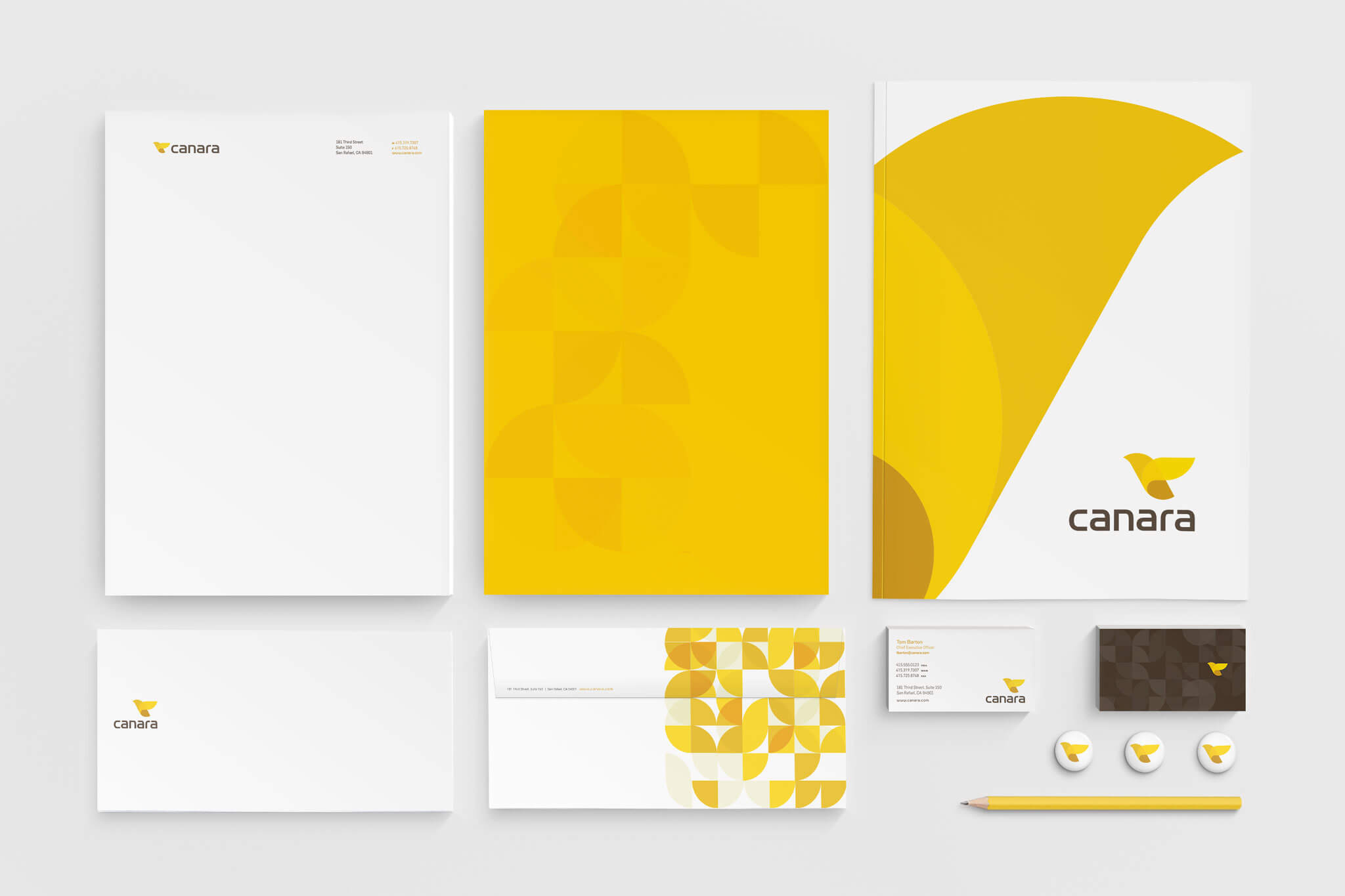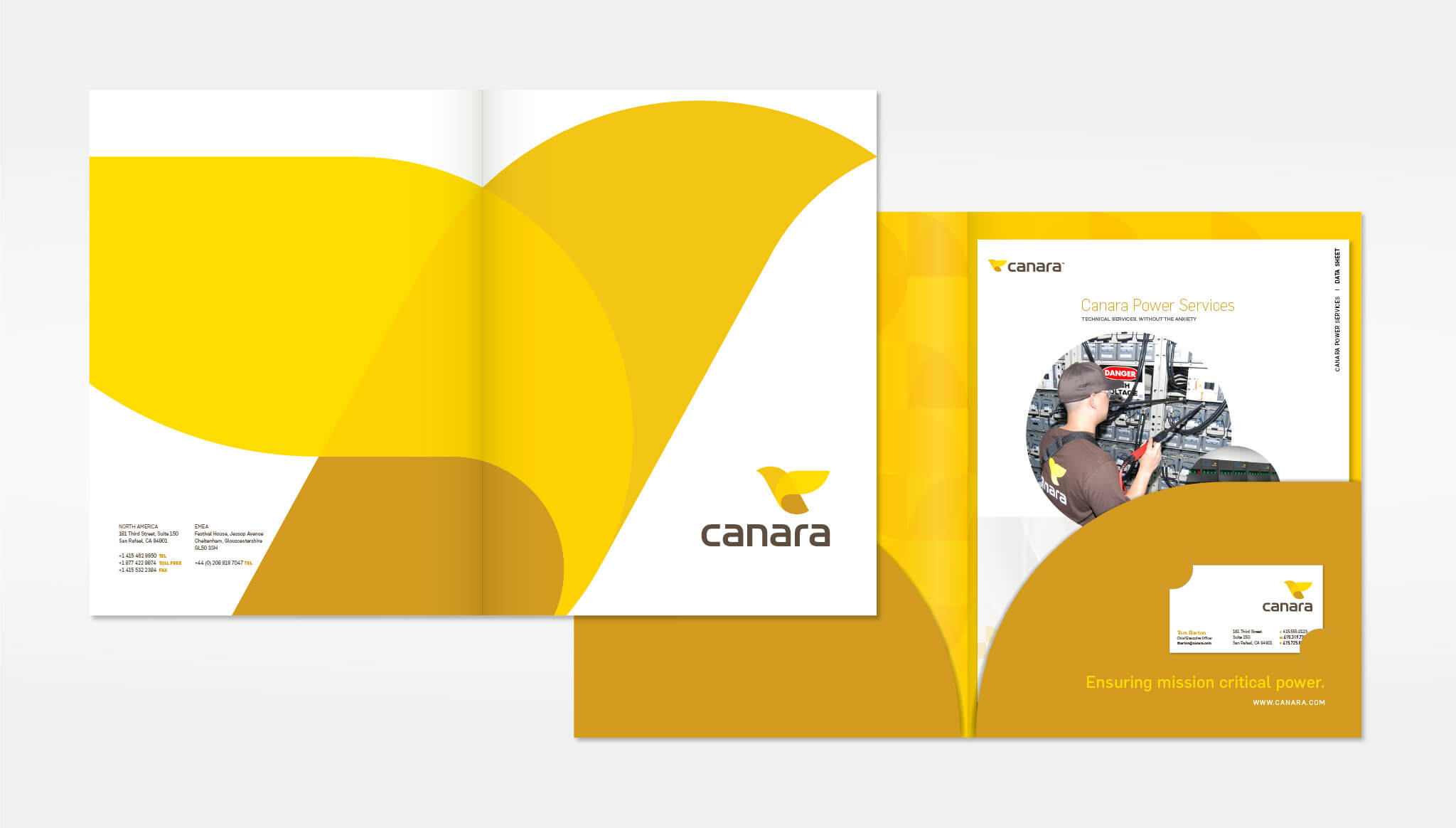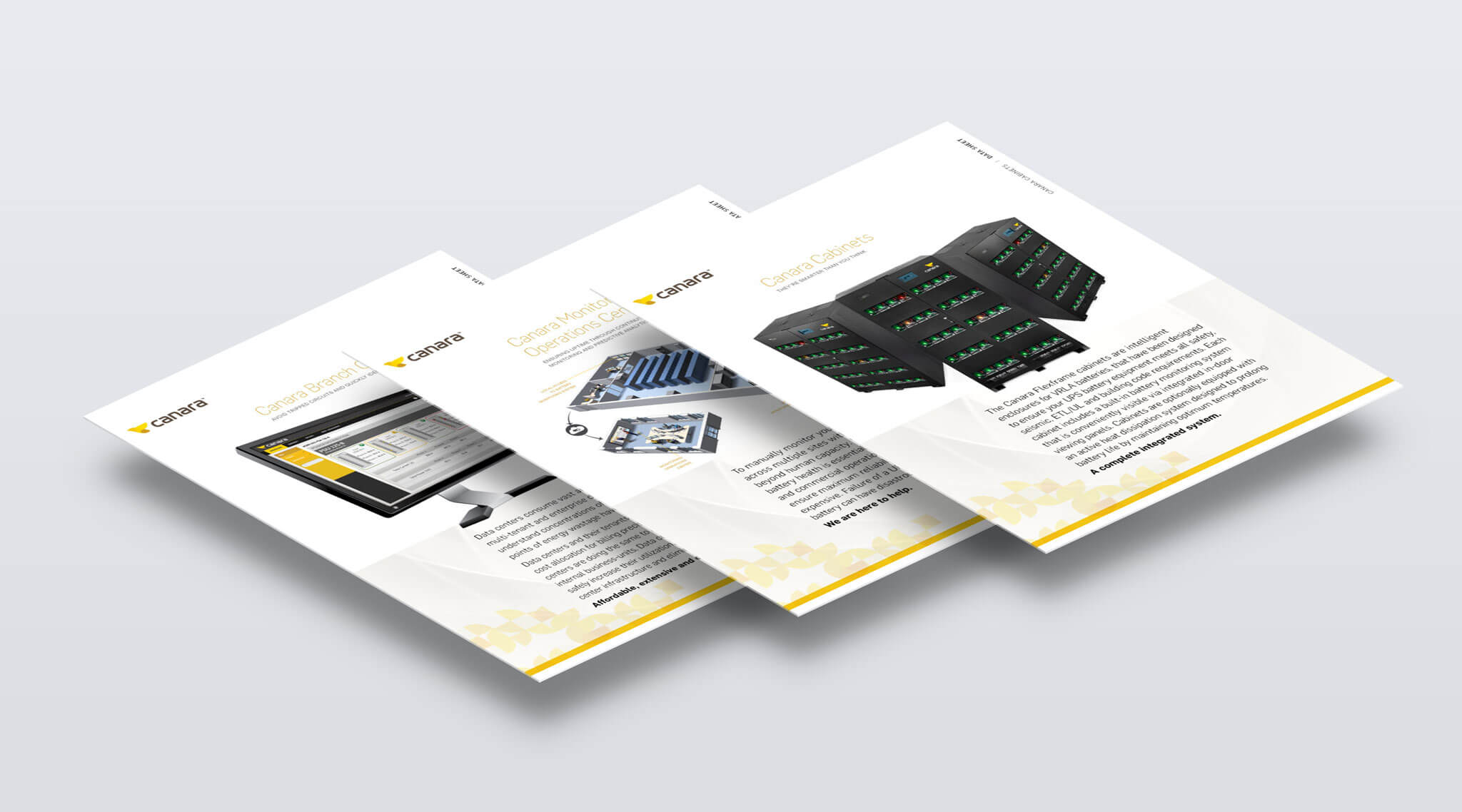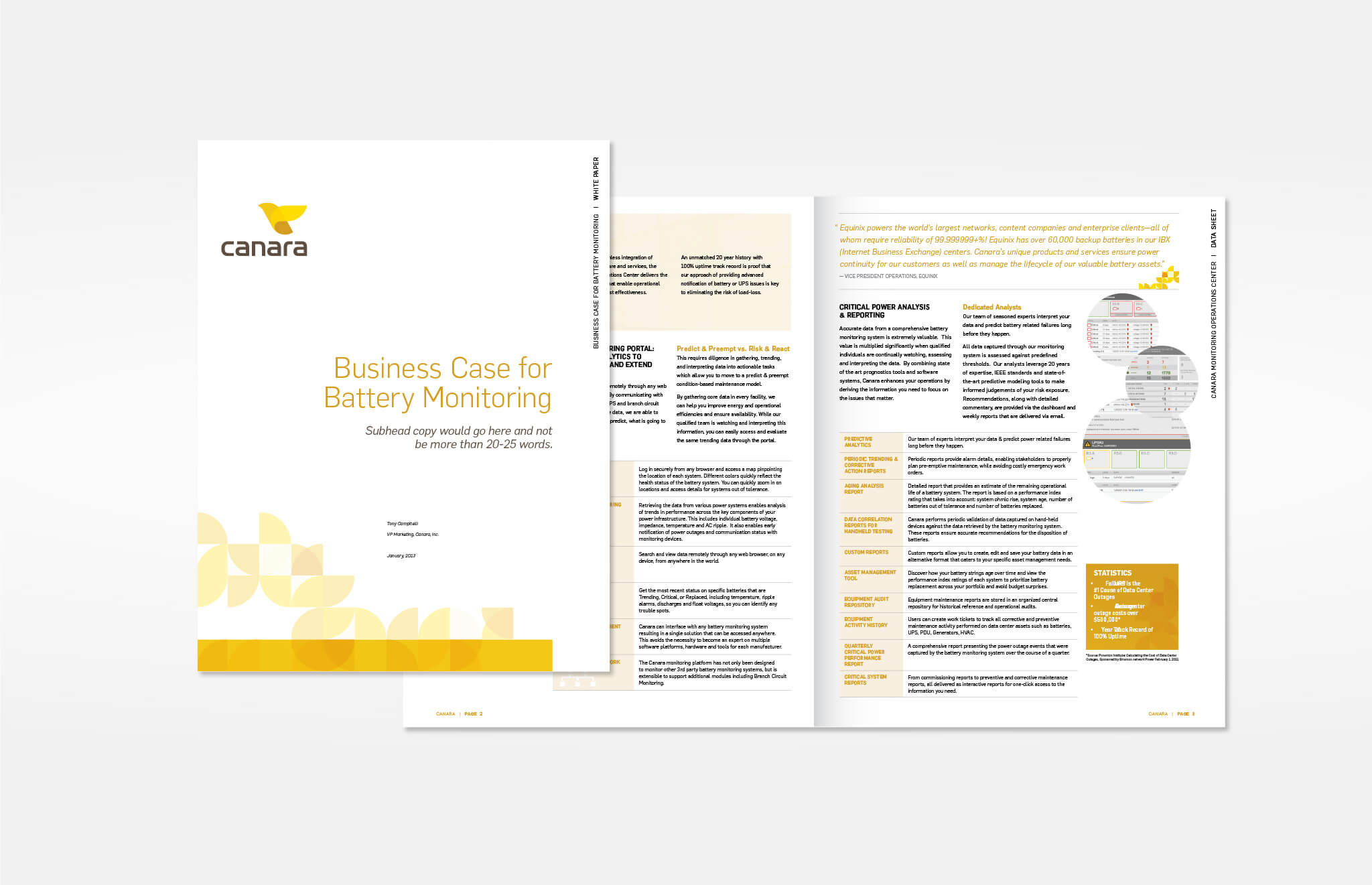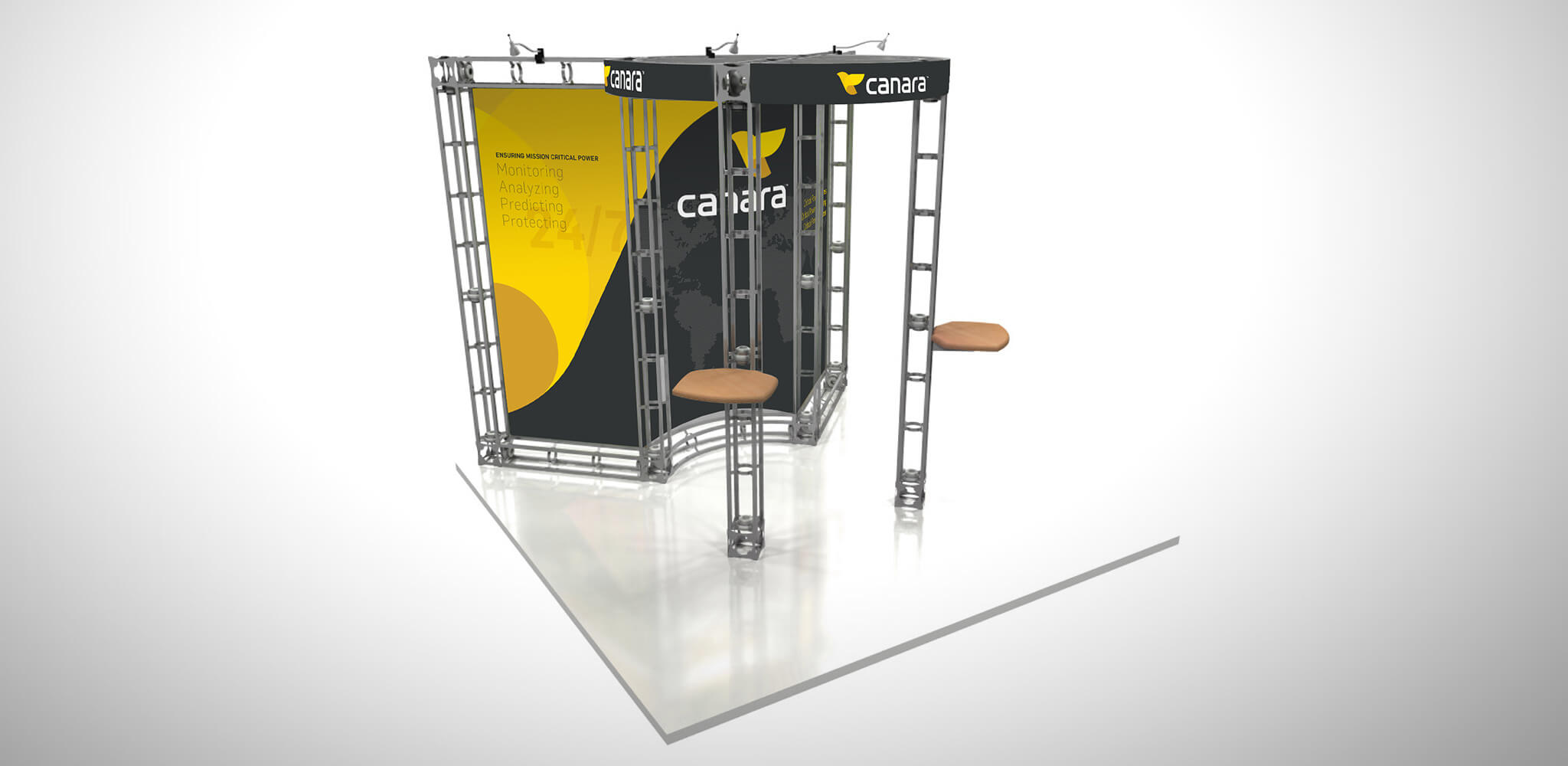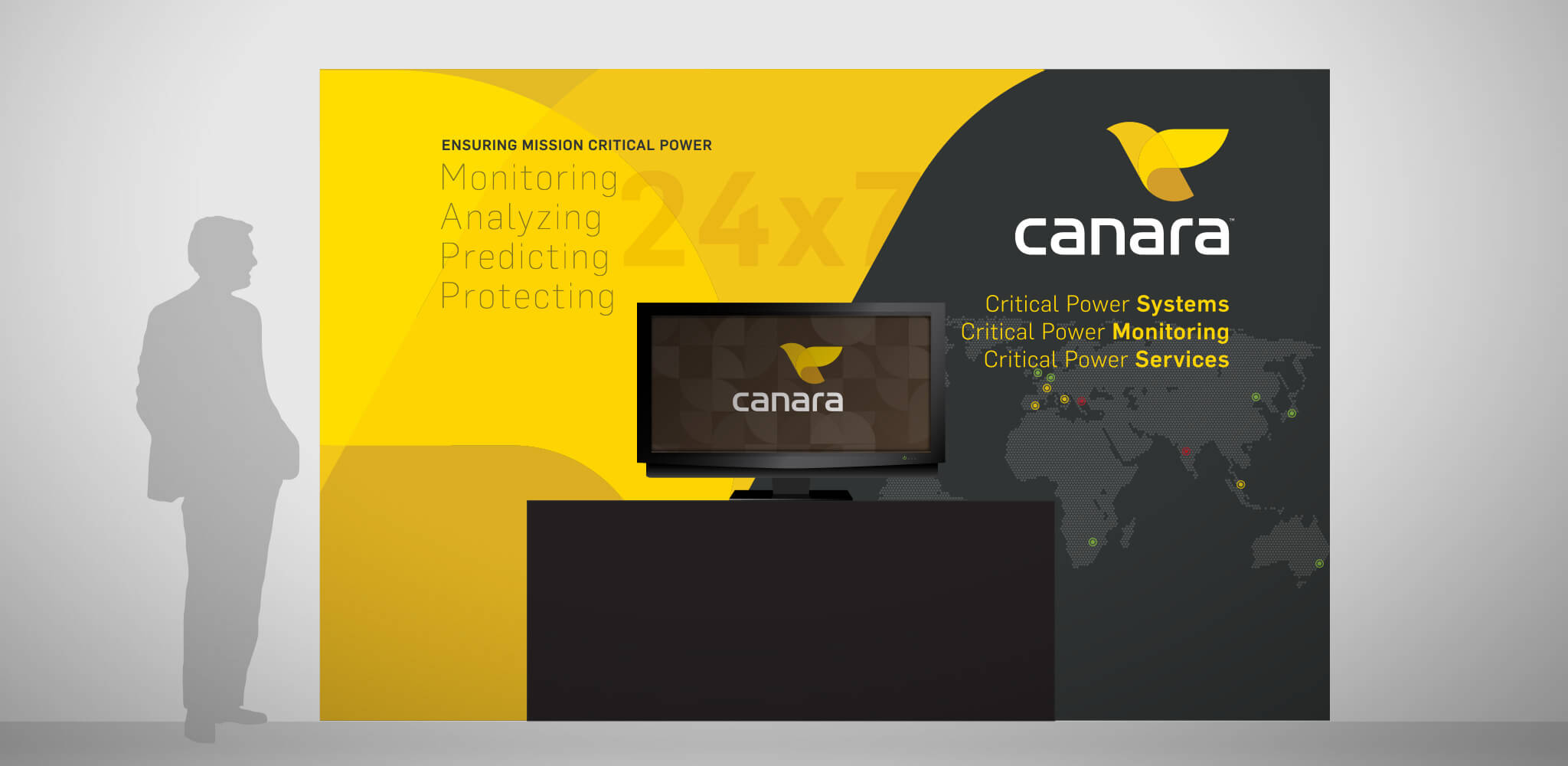 LOGO DEVELOPMENT PROCESS
DISCOVER  >  CONCEPTUALIZE  >  REFINE  >  IMPLEMENT