Ascent Services Group

What's up with the halo?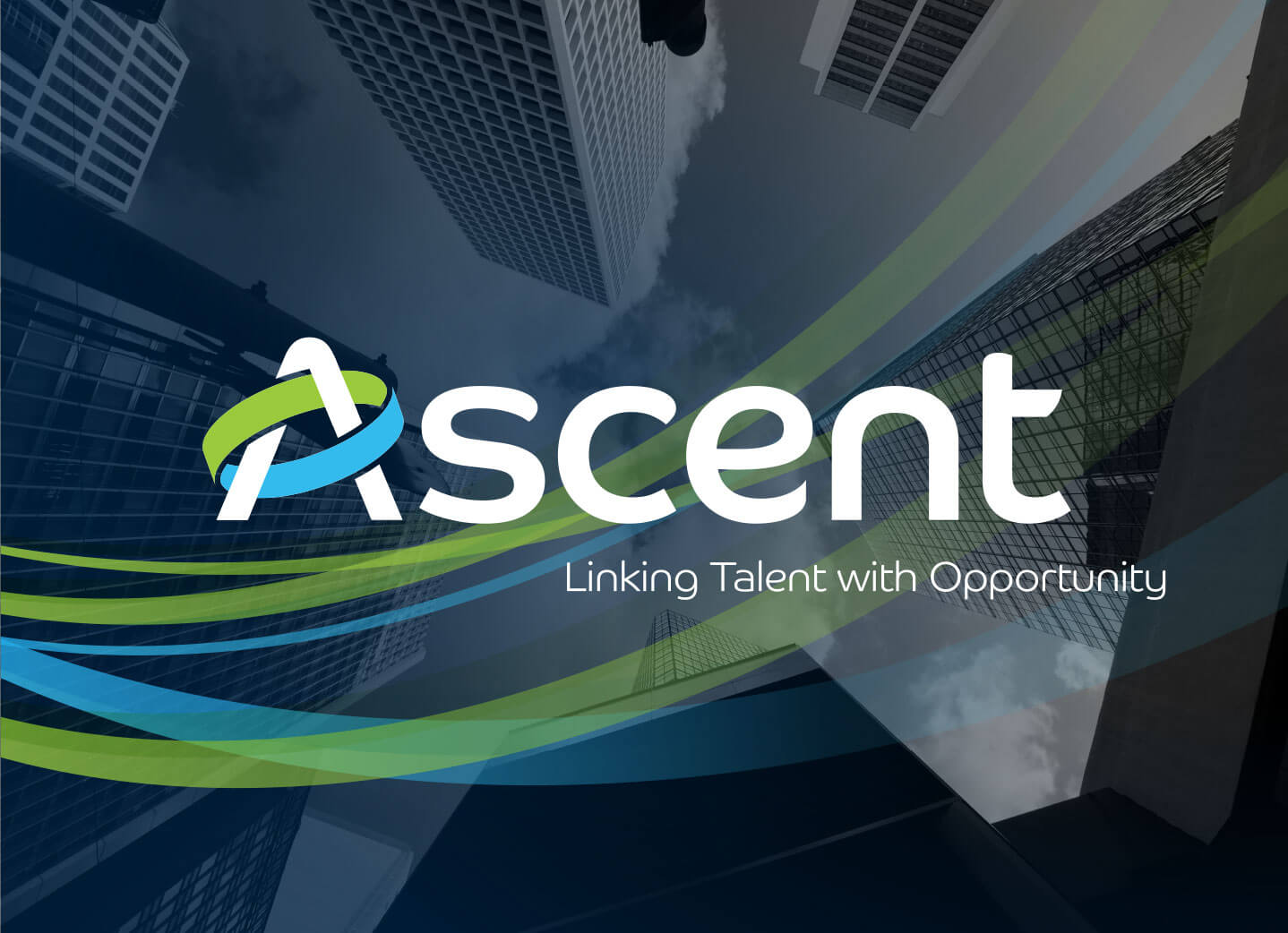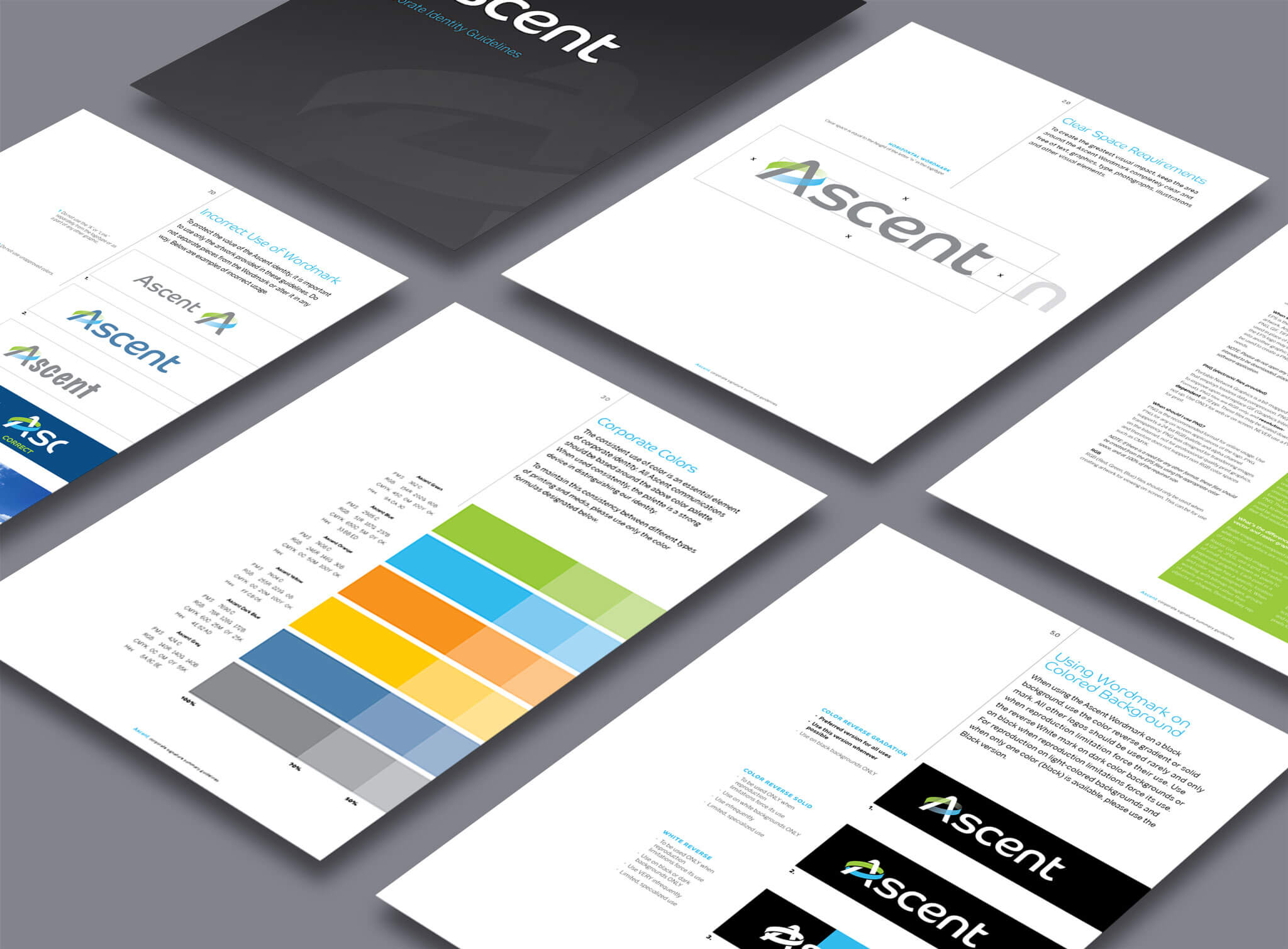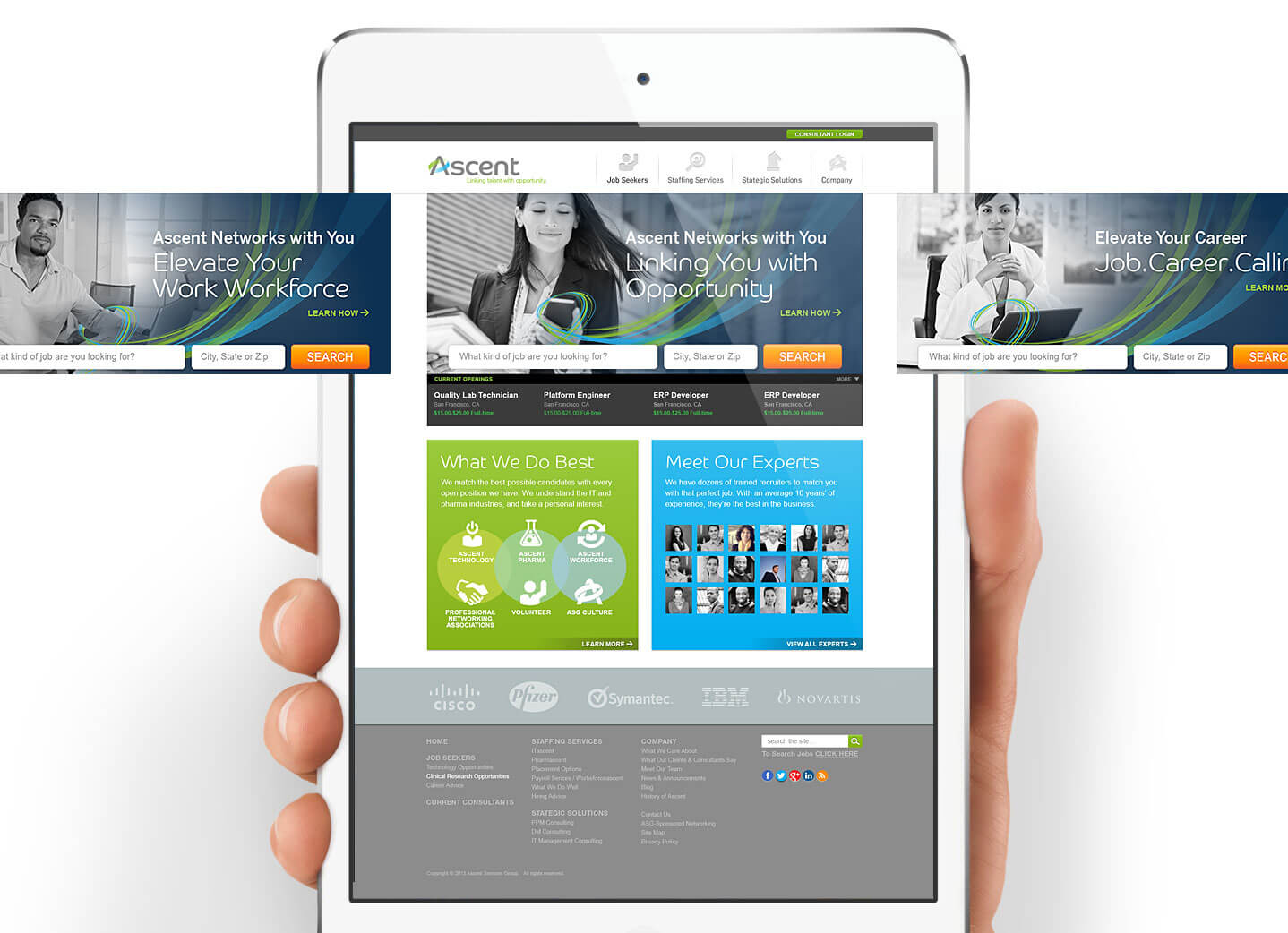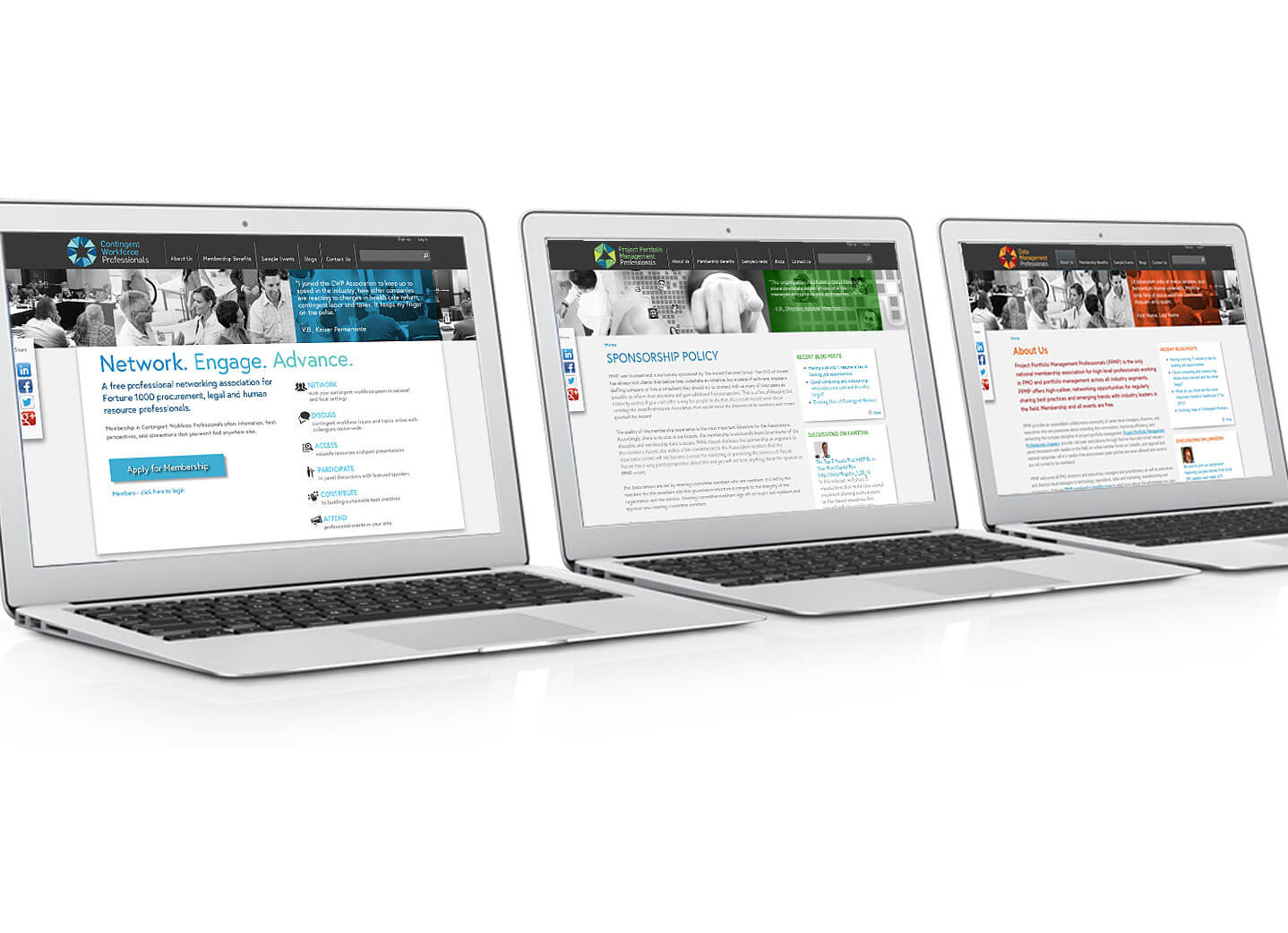 Client
Categories
Updated Identity & System
Brand Implementation
Print Collateral System
Web & Interactive Development
Ascent is a staffing services organization which focuses it's expertise on job placement and professional services in the areas of Technology and Pharmaceuticals.
Their old logo used a "halo" around the A in Ascent as a graphic element that no one quite had an explanation for. 405 updated the logo, turning the halo into a "link" to pair with our newly created tagline: "Linking Talent with Opportunity".
The new visual and verbal branding campaign created a cohesive and coordinated communications strategy which extended to a new collateral system, event graphics, website design & development, and the creation of three professional group websites that could easily be managed by the internal Ascent team.