LiveOps
they had you
at hello
You know that sexy voice on the other end of the customer support line? It could be your neighbor…
LiveOps started the work-from-home revolution 14+ years ago, motivated by the ability to use the Internet to intelligently route calls to customer service agents anywhere, anytime. They've sold the idea to top companies across America, helping to establish the work-at-home model as a legitimate option for professionals.
But how do you attract and keep talent? How do you sell them on the advantages of pursuing a home-based career? We created a recruiting website for LiveOps that targets the right demographic and helps sell the idea to thousands of people everywhere. The site has become a critical tool in the LiveOps Agent recruitment lifecycle.
Our work involved brand strategy, creative writing, and web design.
Client
Categories
Web & Interactive Development
Sales & Marketing Campaigns
Messaging & Creative Writing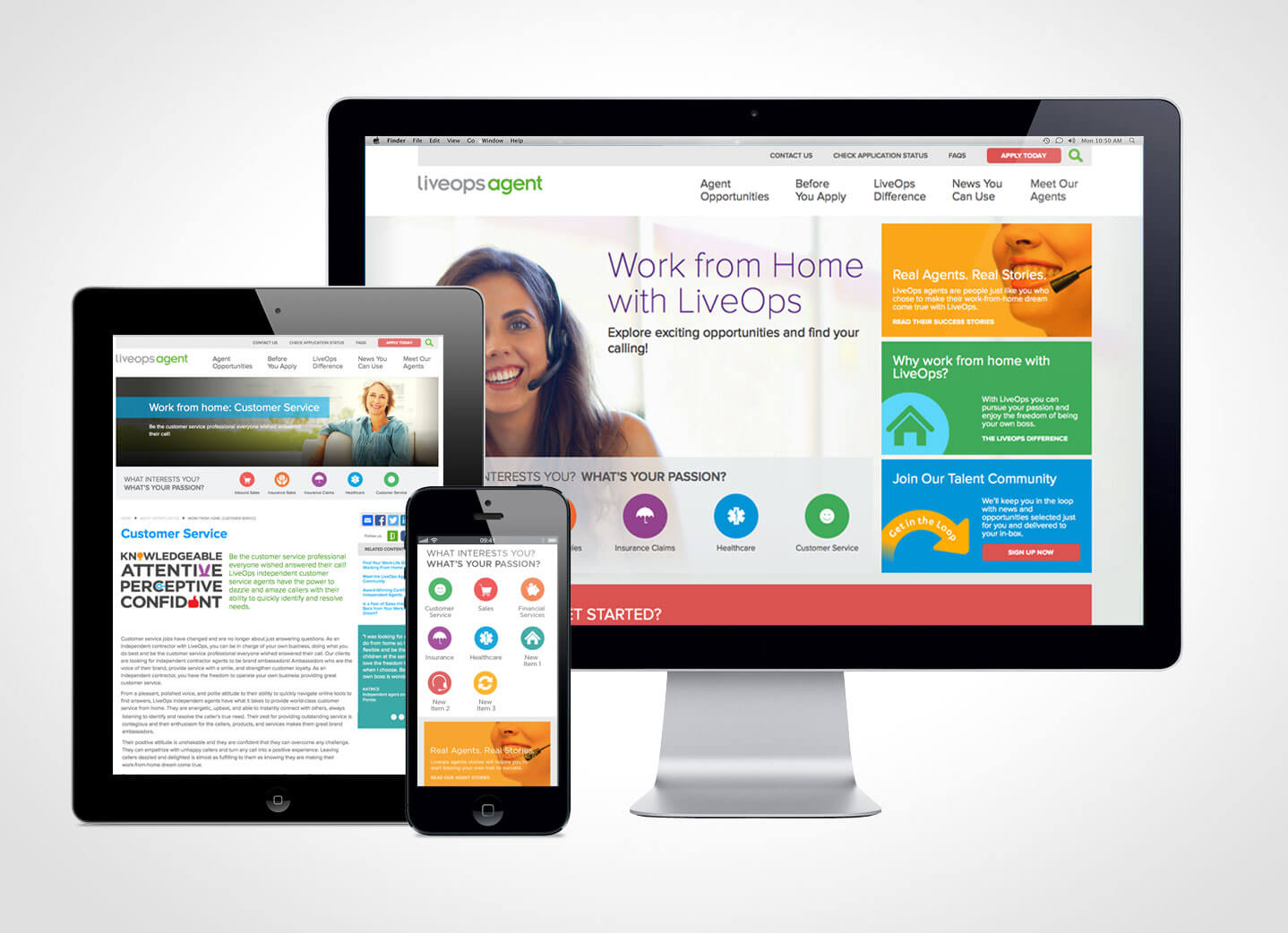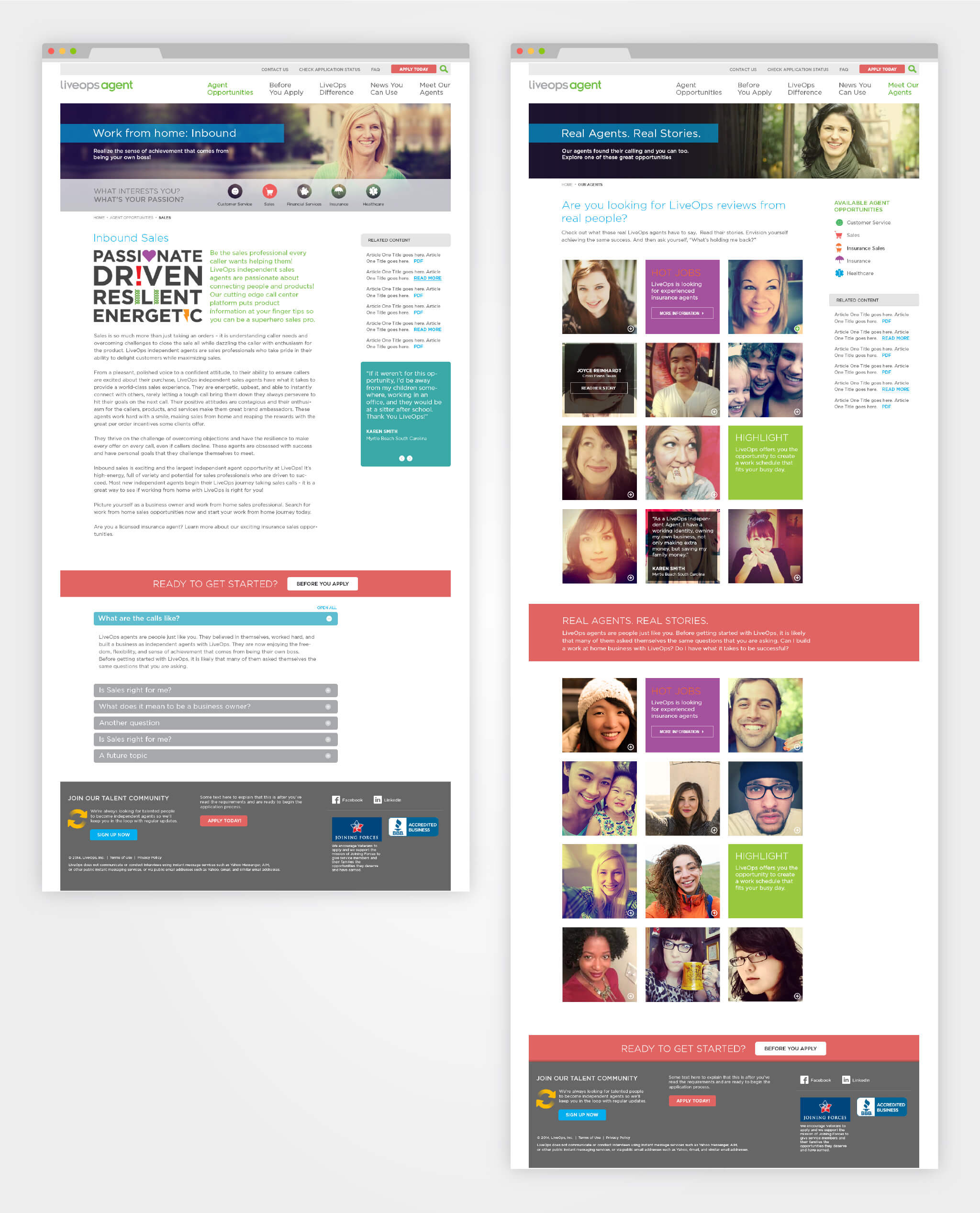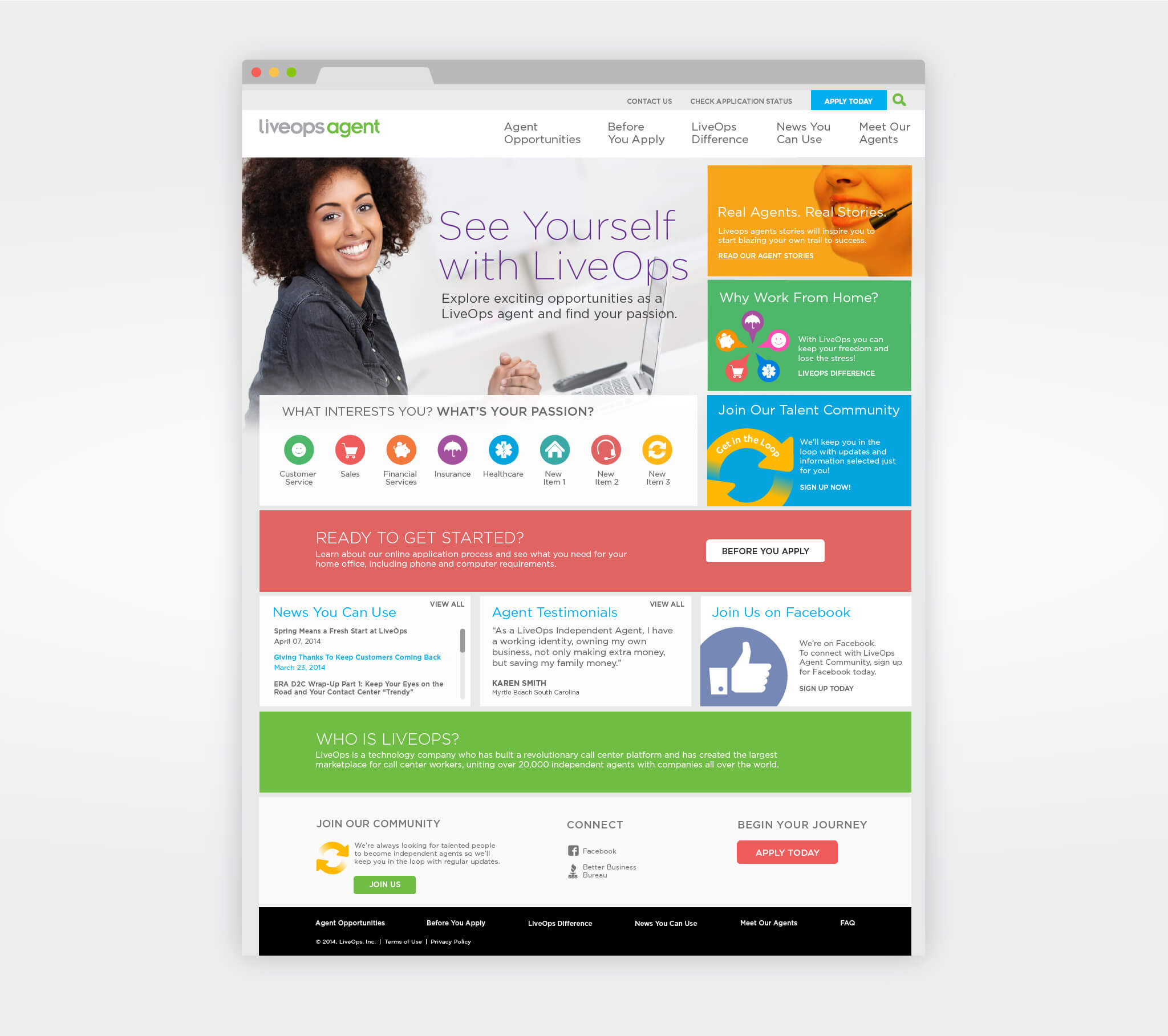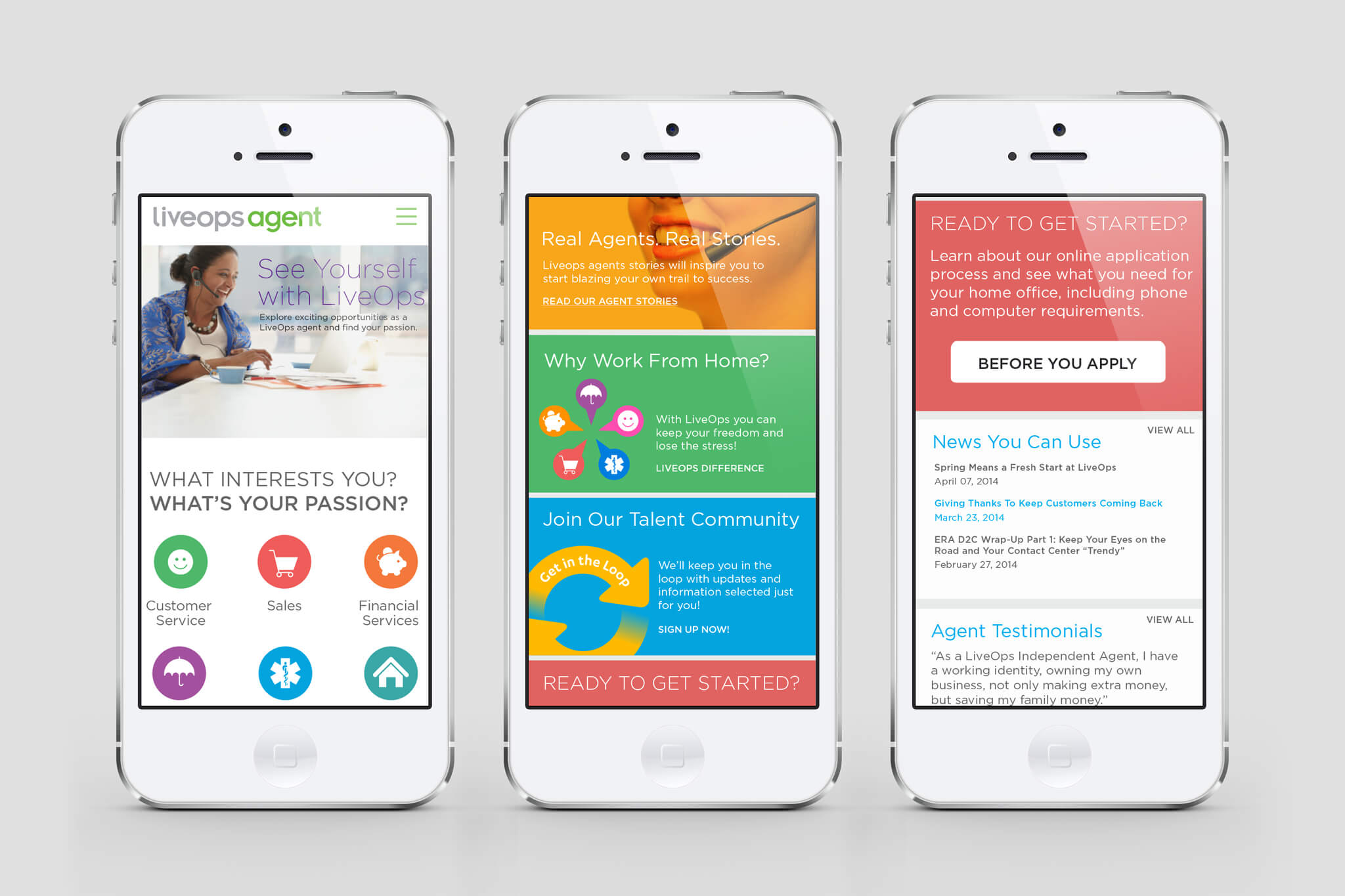 "When redesigning our agent website, it was imperative that we focus on the needs of potential agents, underscoring the value that working at home as an independent agent can bring to their lives."Vasili Triant, CEO of LiveOps